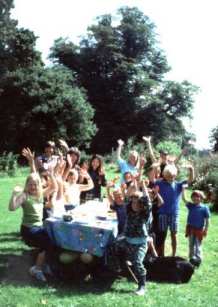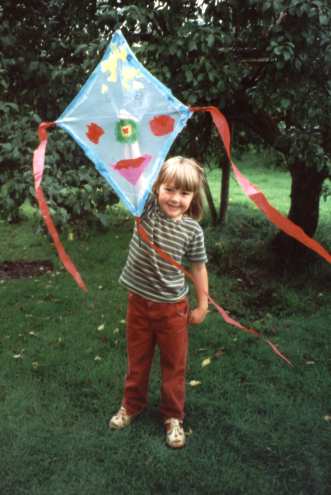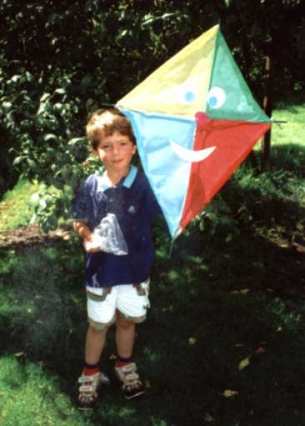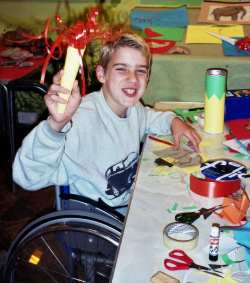 Education - Inspiration - Enjoyment
...plant the seeds and watch them grow...
Visits to Schools:
We have recently relocated to Shropshire. When we were located in the middle of Norfolk, we mostly delivered our sessions and workshops throughout the length and breadth of East Anglia from Ipswich to the Lincolnshire fens. Recent clients included: Norfolk Museums and Archaeology Service (The Castle Museum (Norwich), Roots of Norfolk at Gressenhall (the Norfolk Rural Life Musuem), Stranger's Hall Museum (Norwich), The Lynn Museum (Kings Lynn), The Town House Museum (Kings Lynn), Cromer Museum, Thetford Ancient House Museum and The Elizabethan House (Great Yarmouth)); The Imagine Project (Thetford); the Keystone Community Partnership; Wisbech Castle, and The Maltings, Swaffham; and numerous schools and nurseries in the East Anglian area. We have also worked with organisations such as The Natural History Museum in London, the Ecotech Centre (Swaffham), and the Eden Project in Cornwall.
We tend to specialise in Environmental Sciences, Natural History, Social History, Science, and Art and Crafts subjects. We deliberately design our sessions to be a well-balanced mixture of learning and creative investigation and expression where possible. We particularly enjoy working with children from disadvantaged backgrounds and people of all ages with different abilities. As well as designing and delivering workshops and drop-in sessions, we also design activity sheets for specific exhibitions, or activities and educational games that can be undertaken by visitors with no supervision needed. We can also organise information packs for schools.
Below are some examples of workshops and sessions that have either already been undertaken or are in the process of being organised for sessions taking place soon. Some of these sessions have been devised by us, some have been organised by Norfolk Museums and Archaeology Service, Keystone Community Project or "Imagine". They are divided roughly into subjects. These sessions would be very easy to undertake again, or we can tailor-make a brand new session to suit your needs. Many of these sessions have been provided as school visits, and all of them deliberately have relevance to the current National Curriculum. We can usually bring specimens for object handling as well as materials for creative learning:
Historical:
"Digging for Victory" - WW2 costumed enactment.
"Make do and Mend" - WW2 based activities looking at food and clothing.
"Make Do and Mend#2" - WW2 costumed activity, including teaching the children to Jitterbug for a competition held at the end of the day.
"The Victorians" - looking at living long ago, with object handling.
"Victorian Washdays" - Costumed enactment as a wash lady, talking about how life was in Victorian times and getting the public to have ago at washing, part of the theme of 'Living long ago'.
"Victorian Servants Training Day" - Costumed enactment as Milly the scullery maid, an active object handling and discussion session.
"The Tudors" - a session looking at how they used to live, with object handling and a short tour of three rooms.
"Tudor Christmas" - Costumed enactment, looking at gifts and making pomanders, lavender sachets and sugar icing playing cards.
"Tudor Apothecary" - Costumed enactment as I play 'Agnes' who talks of death, dirt and disease in the Tudor times. With a full discussion session which includes looking at healing plants, and how they were used for medicines, including live leeches.
"Goodness Gracious The 'Grate' Fire Of London!" - Outreach sessions to schools with object handling, painting fire scenes and making bread, then working out what burns and what doesn't.
"Houses and Homes" - object handling followed by a tour of the Keep of Norwich Castle Museum, looking for clues on how people lived long ago.
"Toys" - object handling session looking at old and new, with discussion on living long ago.
"The Egyptians" - Object handling session with discussion on how they used to live, with a specific look at the afterlife and death.
"Spring on the Farm" - spring cleaning in the farmhouse, includes old fashioned washing, scrubbing the kitchen table and beating the rugs.
"Seaside Holidays Long ago" - Looking at postcards and making your own, one in colour and one that is old fashioned and drawn in black and white.
Science, Natural History and the Environment:
"Living things in their environment" - leading a natural history session on Union Farm (part of the Norfolk Rural Life Museum), looking at different "bugs and beasties" and the food chains of wildlife found in and around the environment.
"Bugs and Beasties" - Making springy caterpillar and butterfly puppets by the river, with a river dipping activity.
"Union Farm" - agricultural themes such as: comparing tractors to horses, planting seeds to grow crops, and "where does your food come from?"
"The Evolution of Flight" - We organised a stand for National Science Week at The Forum in Norwich to represent the Rural Life Museum and the Museums Education Service. We studied the evolution of flight and it was designed to attract family groups and children of all ages with activities such as writing with a quill, guessing how many feathers a swan has and making paper aeroplanes into birds that fly. This was all complimented with a full display of dissected owl pellets, casts and pictures of fossil birds with text and a fantastic collection of stuffed birds.
Evolution of the Plant Kingdom: "Fossil Plants and Foodwebs" - Three days of art and science drop-in sessions at the Eden Project, Cornwall. Lots of fossils and prehistoric plants to study and handle, and books, posters, quizzes and art activitives - such as making Prehistoric Food Web Mobiles, leaf slides, collages with plant material or making face masks of favourite dinosaurs and a collaged paper plate of their food. If you would like to see details of our long weekend at The Eden Project please visit our page of information and pictures by clicking here.
"Elephants and Ammonites" - An art based drop in session looking at the local geology in Cromer. From Ammonites and Belemnites that used to fill the seas Millions of years ago to the West Runton Elephant and the mammoths of the Ice Ages. With a session on identifying fossils, then making your own dinosaurs, ammonites, belmnites and elephants through paper engineering.
"Sea Monsters and Mermaids" - We take a look at what creatures swam in the sea Millions of years ago and compare them to the monsters in the fisherman's tales: giant squid, octopus and crabs, with the odd mermaid or two. All can be made with paper engineering and make up a story to go with them.
"Under 5's growing in the garden" - Out reach to local nurseries in Thetford with the 'Imagine' project. Looking at gardens and vegetables with a storytelling session followed by vegetable printing and butterfly making activities.
"Tea with Tiger" - storytelling session for Under 5's looking at colour, shape and texture in the natural history section in Kings Lynn Museums, culminating with tea with the stuffed Tiger.
Art Workshops:
"Art Attack" - A large art club running alongside major event days and school holidays at Gressenhall Rural Life Museum. Drop-in sessions for family groups looking at the Museum's collections and the environment to inspire 'art work, that works!' Science and art mixed with puppet and costume making. "Art attack!" workshops can be tailored to suit various educational themes.
"Sun, Light and Sea" - Art based sessions looking at the new Tate exhibition from St Ives, Cornwall, in the Castle Museum, followed by a making activity.
"Painting with Scraps" - An art based family session looking at paintings in galleries and replicating them on scraps of wood and stone.
"Shape, colour and texture" - a session for under 5's looking at the exhibits in Kings Lynn museum, for some it is their first ever visit to a museum. With the use of bags filled with cards that show shape, colour and texture, we help them to explore the displays and objects in the Museum.
"Sikh Costume making" - a four-day workshop for schools at the Ancient House Museum, Thetford. Looking at the history of Dulip Singh and sikh costume: textures, shape and colour. The costumes will then be paraded by their makers in the Thetford Carnival on the 21st of June.
"Family fun days" - At Gressenhall Rural Life Museum, looking at silhouette portraits, and making and decorating self portraits.
"Outreach costuming making" - A designer maker workshop of costume making themed 'Fairy Tale Land', will be held on the23rd of may by local Thetford school children who will be joining in with the carnival parade on the 21st June 2003.
"Creative workshops" - Various themed art workshops. For example mask-making, costume designing and making.
Storytelling:
"The pied Piper of Hamlyn - told from the rats' point of view. The session start with a rat making activity, all sorts of puppet ideas for all ages followed by interactive story session.
"Fairytale Fun"- Costumed enactment as Jill, from Jack and Jill. We look at water and where it comes from followed by a well making activity. This was used as a basis for outreach to schools in the fens area.
"Fairy Tale Fun" - Costumed enactment as old Mother Hubbard looking and old and new objects with discussion.
Reminiscence:
Reminiscence sessions - encouraging groups to look at and reminisce about objects in the different themed rooms in the Rural Life Museum at Gressenhall.
At Wisbech Museum: interviewing local people and writing up reports for oral history sessions to be held with schools later in the year. Also, working on a programme for intergenerational work.
Various reminiscence workshops at the Maltings, Swaffham.
Designing activity sheets:
Designing children's activity placemats for the café at Gressenhall Rural Life Museum along with other quiz and activity sheets for visiting schools.
"On The Ball City" football exhibition: designing five activity sheets to work with the exhibition, from crosswords to colouring and quiz sheets.
"Garden Pack": writing a garden pack for Wisbech Museum to help the visitors to explore the garden and its history.
We are also available for a wide range of other activities and workshops that can be held at any location and can be tailored specifically to your needs.

Gemma has completed Norfolk County Council training courses in:
Deaf Awareness
Disability Awareness
Health and Safety
Writing Risk assessments
Food Hygiene

Gemma is also a fully qualified reminisence worker, has public liability insurance and has been police checked.
Please do email us or call us to discuss your ideas:
gemma@snapdragonworkshops.com
07977734344


Please note that everyone appearing in photos on this website has given their permission, and childrens' parents have signed forms giving pernmission.


- Curriculum Vitae - Our Philosophy - School Workshops - Pre-School sessions - Parties -

back to the top of the page

To contact us, please email gemma@snapdragonworkshops.com or call 079777 34344.