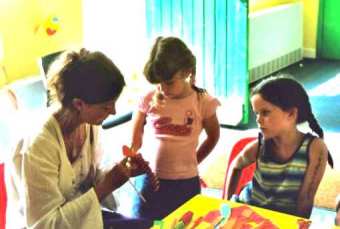 Education - Inspiration - Enjoyment
...plant the seeds and watch them grow...
Gemma Goodall's Curriculum Vitae
Current Employment: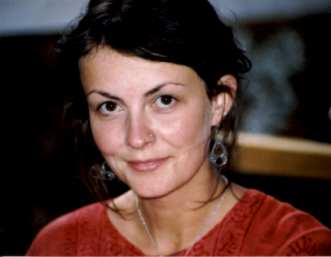 Freelance Museums and Galleries Educator, Reminiscence Worker and delivering fun educational workshops for schools, pre-schools, events and private parties. Gemma runs Snapdragon Workshops which not only delivers fun educational workshops to schools, pre-schools, nuseries and Community Arts projects but offers either structured and booked workshops or drop-in free-flow activity sessions for the public in museums, galleries, National Trust properties and other visitor attractions. Although Gemma organises and delivers most of the sessions herself, she also has a small team of very experienced professional freelance educators to call upon as well.
We have recently relocated from Norfolk to Shropshire. Recent clients have included: Sunnycroft near Telford (a National Trust property), Tibberton Pre-school, The Castle Museum (Norwich), Gressenhall Norfolk Rural Life Musuem, The Imagine Project, Keystone Community Partnership, Stranger's Hall Museum (Norwich), The Lynn Museum (Kings Lynn), The Town House Museum (Kings Lynn), Cromer Museum, Thetford Ancient House Museum, The Elizabethan House (Great Yarmouth), Wisbech Castle, and the Malthings, Swaffham. Plus numerous schools and nurseries in the East Anglian area. We have also worked with organisations such as the Eden Project in Cornwall, The Natural History Museum in London and Sir Walter Rothschild Museum in Hertfordshire.
We tend to specialise in Environmental Sciences, Natural History, Social History, Science, and Art and Crafts subjects. We deliberately design our sessions to be a well-balanced mixture of learning and creative investigation and expression where possible. We particularly enjoy working with children from disadvantaged backgrounds and people of all ages with different abilities. As well as designing and delivering workshops and drop-in sessions, we also design activity sheets for specific exhibitions, or activities and educational games that can be undertaken by visitors with no supervision needed. Gemma also enjoys delivering Reminiscence Sessions.
Qualifications obtained that are relevant to undertaking work as a freelance Museums and Galleries Educator:
Freelance Museum and Gallery Education Training Course, SEMS (South Eastern Museums Service). February - April 2002.
NVQ3 'Approaches to Reminiscence' OCN. Awarded in July 2002. Grade: A
Relevant Norfolk County Council training courses completed whilst working for the Norfolk Museums and Archaeology Service:
Customer Care
Disability Awareness
Deaf Awareness
Manual Handling
Health and Safety at work
Food safety and hygiene
Educational establishments attended and qualifications gained:

Staffordshire University, Stoke on Trent. 1994-1996.
HND Design Ceramics. With electives in Surface pattern design, photography, textiles, fine art, pottery, and art history. Grade: Pass.
Btec in Foundation studies Art. 1993 - 1994.
'Bridgnorth College' of Arts and Technology, Shropshire. Pass level: Distinction.
Pre-Foundation Art. 1992-1993.
Gained at Telford College of Art and Technology, Telford, Shropshire. Pre-Foundation Art: advanced A-level in Painting. Grade: C.
Telford College of Arts and Technology, Telford, Shropshire.
A-Level: In advanced Painting.
Other Relevant Information:

I am fully insured with 'Public Liability Insurance', this covers me working with children and family groups. Insurance Certificate is available if needed.
Nigel Larkin
Nigel is a palaeontologist working for museums around the country as well as working with Snapdragon Workshops which is run by his wife, Gemma. He is also involved in archaeology, sustainability, biodiversity, energy conservation and blacksmithing. He has a degree in Environmental Sciences, a MSc in Vertebrate Palaeontology and a MSc in Architecture: Advanced Environmental and Energy Studies.

He has been employed by the Natural History Museum (London), Norfolk Museums and Archaeology Service, the British Antarctic Survey, the BBC and the Eden Project and undertakes freelance work for museums, universities and the National Trust as well as working with Snapdragon Workshops. Nigel has co-edited and contributed to dozens of books and regularly writes articles for peer-reviewed journals. He has worked with Bernard Cribbins, Jonny Vaughn, Nigel Marven, Tony Robinson, Phil Harding, Bill Oddie, Adam Hart-Davies, Simon King, Chris Packham, Alice Roberts and Hermione Cockburn on such TV programs as Moviewatch, Coast, Fossil detectives, The Natural History of Britain, Springwatch, Live From Dinosaur Island, Fishing For History, Prehistoric Park, What Prehistory Did For Us, The Museum of Life and Time Team Specials and he has presented episodes of 'Inside Out'. He has also worked on radio programs such as 'Fascinating Deaths' with Jessica Holm, 'Unearthing Mysteries' with Aubrey Manning, America's National Public Radio and Radio 4's Open Country and Making History amongst others.

Nigel helps Gemma with all her workshops, events and parties but is particularly involved in those dealing with fossils, archaeology, prehistory, Aboriginal culture, Native American culture, cave art, sustainability, biodiversity and blacksmithing.